Polymer 80 Compact Pistol Frame 80% complete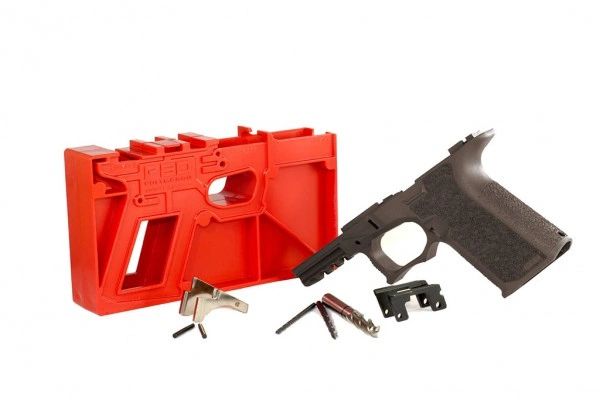 Polymer 80 Compact Pistol Frame 80% complete
Polymer80 is pleased to present the PF940C 80% Compact Pistol Frame. Offering compatibility with Glock® 19/23 Gen3 components, the PF940C is an industry first. Customers can choose between two different grip styles: the standard grip texture or ReadyMod grip providing a blank canvas for customization.  Features like the extended beaver tail, double undercut trigger guard, and a thumb ledge considerably enhance the ergonomics allowing for an effective grip and improved recoil mitigation.  
Product Overview:
Enhanced Ergonomics and Features
High-Strength Reinforced Polymer Construction
Aggressive and Adaptable Grip Texture
Picatinny/STANAG Compliant Accessory Rail
Blank Serialization Plate
Stainless Steel Locking Block Rail System
Stainless Steel Rear Rail Module
Hardened Rail System Pins 
Complete Finishing Jig, Drill bits and End Mill Included
Compatible with Glock® 19/23 Gen3 Components
Patent Pending
Returns will not be accepted once the receiver is modified in any way.