Building Handgun Speed and Accuracy - Live Fire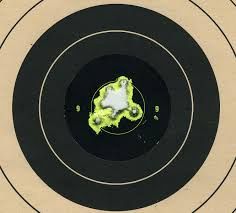 Building Handgun Speed and Accuracy - Live Fire
Building Handgun Speed and Accuracy - Live Fire
Date:  September 17th 2019
Time:  6:00pm to 9:00pm
Where:  WCTC Firing Range
              1228 Hickory St (Use E. Wisconsin Ave Entrance)
              Pewaukee, WI 53072
Student Equipment Requirements:
            Handgun (.22LR, through .45ACP)
            200 rds of practice ammunition - Factory loads only, brass cased.                    (Ammo can be purchased through Team 5)

            Eye and Ear Protection
This training is for shooters of all skill levels.  In a deadly force encounter, a shooter needs to balance speed and accuracy in order to survive.  Team 5 instructors will put students through a series of live fire exercises to diagnose any problems in a students shooting fundamentals.  Students will then be taught dry fire and live fire exercises that the student can use to help improve their shooting speed and accuracy.